Yekaterina Ivankova
YEKATERINAIVANKOVA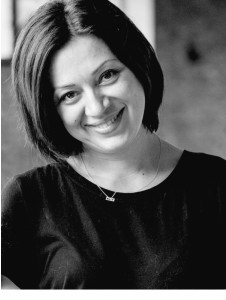 polimoda
http://www.facebook.com/yekaterinaivankova
modena, Italy
Yekaterina Ivankova -she was born in Kazakhstan.In 2003 she moved to Italy ,after a year entered the Institute of Fashion Burgo ,at Milan,Italy completes the course fashion stylist.A bit of experience in accessorize and implementation stage costumes for dance companies .
In june 2010 to enter Polimoda International Institute Fashion Design &Marketing ,she graduate in june 2013 ,develops a collection for man .May 2013 participates SagaFurs seminar,where she developed one of the outfits,especially the neck intarsia technique .Attracted a lot of color ,has a good sense of color. October 2013 internship at "Cavalleria Toscana" ,study of materials and technical details of clothing saddlery .
18 February attends the Russian Fashion Award in the competition for young designer "Ekzersiz",where she won gran prix ,like best collection pret-a-porte de luxe ,now is working with company "John Douglas",which makes clothing for professional management pilot,development fashion line.
In july 2013 part with his individual project "Ikat.I" and a collection for men ,which uses hand-woven ikat.