Claudia Gamba
CLAUDIA GAMBA, EDIT (WEAR) LTD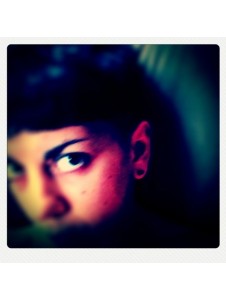 istituto marangoni, london campus
http://www.claudiagamba.com
London, United Kingdom
The Italian-born designer graduated in 2012 from the prestigious Istituto Marangoni in London. Coming from a family whose heritage is rooted in the textile industry, with over one hundred years of experience, Claudia discovered that London was the perfect environment to develop and hone her passion and expertise in design. 

Her graduate collection was selected for inclusion in both the London and Paris final shows.
This debut collection was picked up for "tailor made" production by MUUSE, was also showcased at NOT JUST A LABEL and caught the attention of key press including Il Messaggero and Dazed & Confused. 

High-end fabrics, bold and fresh manipulations, constant and meticulous research go hand in hand with her ambition and will to create something new and modern.
She combines love for aesthetic with functionality, mixing fashion design with her industrial design background, collaborating with artists outside or within the fashion world, in order to create a revisited "Bauhaus" ideology.

Claudia's style caught the attention of italian fashion supporters such as House of Peroni on many occasions; her designs were picked for photoshoots and videos by House of Peroni and Saatchi & Saatchi. She was then interviewed about her work, which you can find on Peroni's website.

Her AW14 collection for MUUSE, Scandinavian fashion brand who develops collections with a cooperative of designers from the world's best schools, has been on show at PItti in Milan, Paris, Berlin, Copenhagen and London, being featured by Vogue Italia.
This collection is currently on sale in 14 shops and through well known online retailers such as Farfetch, Henrik Vibskov boutique among many others.

She is now working on the AW15-16 collection in collaboration with MUUSE.

Claudia also set up her new womenswear brand, EDIT.
EDIT's debut collection, born from her collaboration with designer Bianca Gervasio and pattern maker Ivan Zippo, is draws on the city's style and sensibilities, revelling in its freedom and experimentation. EDIT collection will be launched in 2015.