Iwona Luka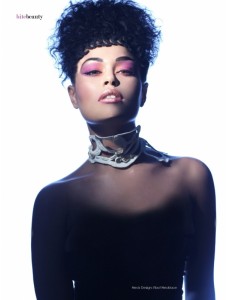 http://www.iwonaluka.com
Dublin, Ireland
Iwona Luka has been designing, making and developing hand-made crochet lace pieces for 18 years, starting with new and challenging patterns straight away. Using different approaches to each design, she developed a wide range of options and ideas for handmade lace giving it an alternative to the traditional image of lace and creating a fresh look and the actual desire for something that is old but totally new….
She converts images of the outside world and translates them into patterns.
Lace by itself or combined with other materials makes it classically elegant, sensual and fashion forward.
Iwona prefers the lace work to be as intricate as possible and to achieve that she uses a thin crochet hook along with thin silky yarns or decorative threads. Stiches are very tiny which is very time consuming but also brings about outstanding results since once the piece is finished... She does her magic and executes the ideal effect on the lace.
"Inspiration comes out from people, nature, cultures… sometimes it is hard to even catch that moment…Working with creative minds and designing bespoke pieces is a part of development and it is inspiring and extremely pleasurable. My collection "Flower of the Fern" is inspired by a fern in nature. It is a very graceful and charming subject to elaborate on and to make us women even more beautiful. This is an ongoing project created with Polish Fashion Stylist Darien Mynarski.
From a practical point of view my lace is a combination of threads, a bit of imagination, inspiration, some simple calculations, a lot of time, precision, patience and passion mixed together with a crochet hook".