Joanie Danger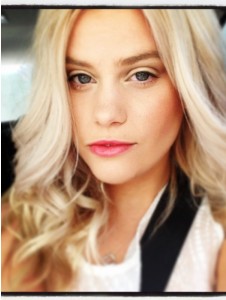 http://www.distinctglamour.com
Los Angeles, United States
I like to do hair. A lot.
People tell me I'm good at it.

I was born and raised in Minnesota but I'm growing up in L.A. I like transforming people and helping them look and feel beautiful. Eliminating the ugly. My passion for hair led me to move out to California at the age of 19 to pursue a career in the Hair Industry. After attending school at Paul Mitchell in Orange County, I moved up to Los Angeles where I've had the amazing opportunity to assist some of Hollywood's best celebrity hairdressers. I currently works as a Master Stylist for Drybar (www.thedrybar.com) where I get to share my knowledge and passion for styling hair with stylists from all over the Country.


Joanie is an exclusive on-call stylist available for house calls and on-site styling/industry work. She is an expert in Blowdry Styling as well as specializing in Highlights, Color, Extensions, and Cutting.