Grey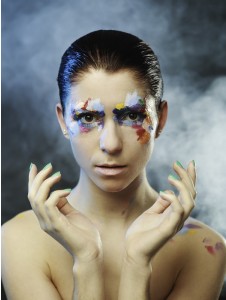 http://www.grey-studios.com
London, United Kingdom
Inspired by Chappell, Rankin, Avenaim, Grey seeks to bring character and personality into images. So that mood, attitude and moment compliment the clothes and jewellery he photographs, creating images with voice.

London based, Grey is an experienced and qualified photographer, having been brought up on film he has deep digital skills. His work is recognised by the Royal Photographic Society who awarded the Licentiateship distinction.

Shooting Fashion photography for Commercial, Editorial, Advertising and Pack Shots. Grey has a network of models, stylists, MUA and other collaborators who work with him to create great images. Friendly and chatty , Grey is equally at home organising and running a complex shoot or acting as a hired gun for catwalk/runway shoots. He uses his natural communication skills to create great images and bring fun onto the set.

Grey brings an edge to your images, engaging audiences and stirring emotions. He works collaboratively with Brand Owners, Creative Directors, Editors and Product Managers to breathe life, energy and interest into brands.

The emergence of good studio and pack shots for fashion photography has raised the game. Let us help you get images that will have your items flying off shelves. And let's have fun creating them.