Jocelyn Cattley
JOCELYN CATTLEY-MODEL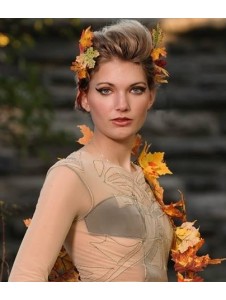 http://www.facebook.com/jocecattley
New York, United States
I have been a fashion model for 2 and a half years in the NYC fast paced industry as well as experience in modeling in London. My experiences are vast as well as numerous going from magazine and book publications, editorials online, runway shows, and TV segments. With all of those experiences, they have taught me how to deal and work with the best and the worst in the industry .
My inspiration comes from true feminine beauty. The femininity is so complex and vast ranging from tears of happiness to tears of joy that I would like to capture and display true femininity through my modeling. This includes looks of seduction to looks of playfulness.
I am actually from a small town in the MidWest and decided to go to New York in hopes of pursuing modeling as well as going to school there. I did very well it and have decided to continue on, perhaps branching out to become a brand ambassador.
I am currently in my Senior year with a degree in Psychology and a double minor in Public Relations and Business Administration. If you are interested in contacting me in regards to marketing, public relations, and other such things, please don't hesitate to contact me and I will provide you with a copy of my resume.

Thank you very much for looking at my profile and please look at my modeling page (www.facebook.com/jocecattley) for a complete list of publications, photoshoots, and credits.