Anna Palubicka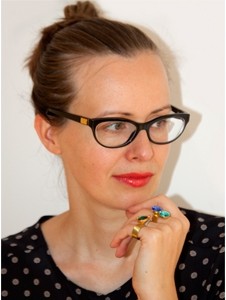 Florence, Italy


10 Decoart Gallery of Applied Arts - established 2006, successful ever since! Recently featured in the Fashion Book Poland.
The word "adventurous"€ captures pure essence of 10Decoart brand design perfectly. "€œColour"€ is a key word here as much as "diversity€".
Brass embedded Swarovski crystals. Hemp ropes, chains, pearls. Plexiglass combined with silver; Murano glass, ceramic beads and, last but not least - natural stones as old as Earth. An intoxicating pleasure of working with various textures and forms and making them belong together. A challenge of creating personalized pieces perfectly tailored just for the future owner.

A firm "NO"€ to monotony!