Ewelina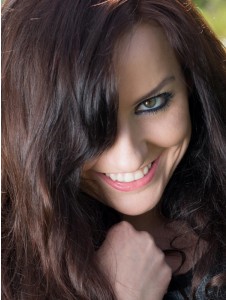 http://www.ewelina-borkowska.co.uk
Derby, United Kingdom
Hi, I'm Ewelina - model, musician, journalist and... receptionist working in a hotel in Derby at the moment. I'm a young, creative, passionate individual from Poland who believes that everything's possible as long as you try to make your dreams come true. I studied Journalism, Cultural Studies and English in Poland and in England. Between work and my studies I've been writing lyrics, articles and singing in a band.

Once upon a time, a long time ago, I thought to myself that my life has to be completely different than the lives of people surrounding me. With a massive need to make something outstanding out of my life, I kept myself busy trying new things that I was terrified of. One of these things was modelling.

Here I come, brave and terrified at the same time...